As a business owner, you are always looking for ways to reduce expenses and increase profits. One area that is often overlooked is expenses for digital marketing software. Many businesses spend a lot of money on applications that are not effective and do not produce the expected results. By following these tips, you can save money on marketing software and still get the results you want. Let's roll!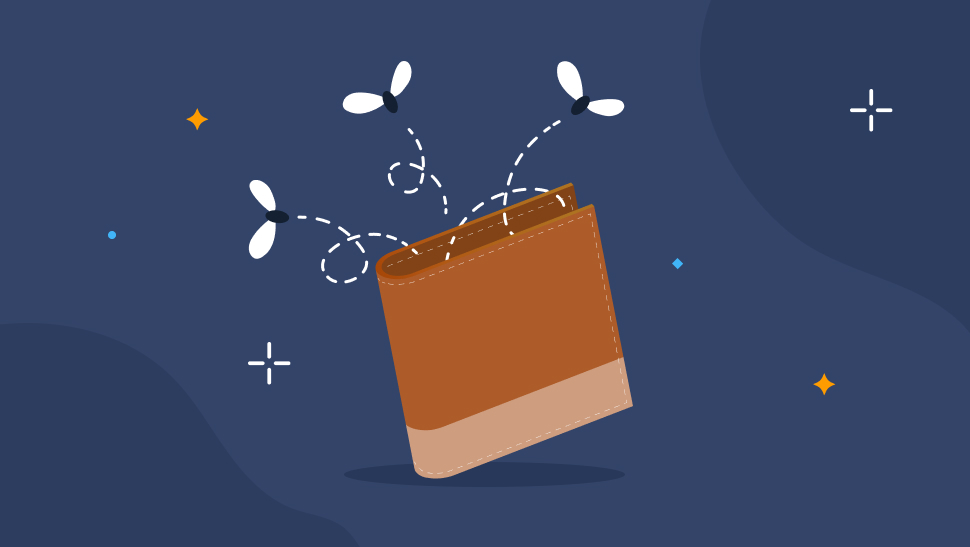 Table Of Contents
Stop Collecting Shelfware
If you go to Google and search for the list of the best digital marketing tools, or the best digital marketing software for online marketing, or something alike, you'll go nuts. Software as a Service (SaaS) developers are bursting with ideas, ablaze with inspiration, and eager for your money. Day after day they roll out more and more point solutions for any marketing need possible. They try to convince you that their cloud tools (AI-powered of course) will eventually bring you enormous revenue, and it's very hard to resist the temptation to spend another hundred bucks for some tricky software.
According to Cleanshelf research The State of Business' SaaS Spend conducted in 2019, a typical U.S. company is paying to more than 140 SaaS vendors. And up to 30% of cloud apps spend is wasted, states Cleanshelf.
But why wasted? Don't companies make use of applications they are paying for? Well, sometimes they don't. Sometimes they use, but only a tiny part of the app's functionality. Sometimes they use multiple tools to solve the same use case. Thus cool and indispensable SaaS apps turn into shelfware — software that was bought, but never or seldom used.
You might argue that it's already 2023 and probably the situation is not so dire anymore. Well, here's an answer: given that the world as a whole is becoming more and more software-centric, especially today when everyone's going crazy about artificial intelligence and ChatGPT it is unlikely that companies began to spend less on SaaS. Since 2015, the number of SaaS apps used by companies has constantly increased, reports Statista. In 2021, organizations worldwide were using more than 100 cloud-based applications on average. And this process of optimizing workflows with the help of software has not yet stopped.
If you are serious about lowering your expenses for software, just stop collecting shelfware. You need to be perfectly clear about what tasks you have to deal with and what tools you need to solve them. There is a high probability that the simplest tools are enough for you to be happy.
Choose One Platform For All Your Needs
Unfortunately, the process of choosing the right tools is not so easy. Simply because as soon as you start to dive into the jungle of marketing software, you'll get lost.
Keep your head cool and start with free tools provided by all-in-one digital marketing platforms. As soon as you face an issue that requires a specific approach, search for a third-party solution. It is unlikely, however, that you face it so soon since decent all-on-one digital marketing platforms usually offer everything a small business needs. When it's time to scale your business, just upgrade your account by connecting a paid plan to get more features.
TruVISIBILITY Suite is precisely the platform we are talking about. It combines several applications that have all the functionality you need to create landing pages and websites, automate customer interaction with chatbots, make email marketing, and much more. As integral parts of TruVISIBILITY Suite, those applications don't need any special attention from you to connect and exchange data. Meanwhile, they provide the means for integrating third-party software using API.
---
Register a freemium TruVISIBILITY account, get full-fledged access to the best software for digital marketing, and market like the big companies do!
---
Use Free and Open-Source Software
There are plenty of marketing applications that are free or dirt-cheap, and you can combine them with the all-on-one platform you choose. However some of those apps relate to Free and Open Source Software (FOSS) — it's software the source code of which is available to everyone. FOSS is developed on principles of freedom specified in the mid-80s by Richard Stallman, founder of the Free Software Movement. The principles of FOSS are:
The freedom to run the program as you wish, for any purpose (freedom 0)
The freedom to study how the program works, and change it so it does your computing as your wish (freedom 1)
The freedom to redistribute copies so you can help your neighbor (freedom 2)
The freedom to distribute copies of your modified versions to others (freedom 3)
Richard Stallman also stressed that «free» doesn't mean free of cost: think «free speech», not «free beer». But even so, applications from the FOSS category are usually cheaper, than typical commercial software, because it's not exclusive stuff powered by investors' money.
Free and Open Source Software has a lot of drawbacks.
Usability Troubles
As a rule, FOSS isn't as user-friendly as commercial software made by high-paid UX/UI designers. Its interface and logic can be rather ugly and weird. FOSS developers don't really care about the end-user's convenience, and if you want to deal with FOSS be ready to puzzle yourself with extraordinary solutions.
Lack Of Customer Support
FOSS is not commercial software and usually, developers don't offer any organized customer support available by phone, live chat, or email. Although there's a friendly and helpful community around every decent open-source application, you will also have to remember that those people from the internet actually don't owe you anything. And actually, FOSS developers themselves don't owe you anything either.
Poor Security
Open-source software is developed in an open environment, and the only thing stopping the bad guys from implementing malicious code is public scrutiny. However, nobody will give you a warranty that your sensitive data won't be used by a third-party or worse.
No Updates
If developers lose interest in their application, you won't get updates and eventually will have to migrate to another software.
So as you see, although FOSS is often free of cost or at least not as expensive as commercial software, it has serious drawbacks that stop the general public from using it. In short, FOSS is for geeks. While free-of-cost software, or software with freemium pricing — is not.
Plan Ahead And Set Your Budget
As an online marketer, it's important to be aware of the various software expenses you may incur. By planning ahead and setting a budget, you can avoid overspending on software and maximize your marketing efforts.
Apart from stopping collecting shelfware, using all-in-one marketing platforms, and relying on free and low-cost open-source alternatives to expensive software, you should:
1. Take advantage of free trials when they're available. This way, you can test out a piece of software before committing to it long-term. Don't be shy to use tricks to extend your trial periods. For instance, use multiple email addresses for registering new trial accounts if the first trial wasn't enough for you to start paying money.
2. Be mindful of subscription fees. If you're not using your software regularly, it may not be worth paying for on an annual basis. Instead, consider paying for it only when you need it, for example on a monthly basis, or opting for a one-time purchase instead. Some software developers are open to custom pricing plans.
3. Keep an eye out for discounts and special offers. Many software companies offer discounts to customers who purchase multiple licenses or subscribe to their services for a longer period of time. By taking advantage of these deals, you can save money on your overall software expenses.
Set your budget for software expenses and look for ways to stay within it. Everyone who seeks, finds, says Matthew.
Conclusion
Now you know that reducing software expenses in online marketing without harm to your marketing processes is possible. Just don't purchase unnecessary software, pay attention (but not too much) to open-source software, plan your budget wisely and stick to all-in-one digital marketing platforms like TruVISIBILITY Suite with powerful yet free tools.
TruVISIBILITY Suite is:
Chat — an application for creating chatbots of any complexity. You can build simple rule-based chatbots, hybrid AI-powered chatbots, and set up a live chat.
Site — a simple yet powerful website and landing page visual builder. You can use ready-made templates or make your website from scratch.
Messaging — a great tool for designing emails and launching email marketing campaigns.
Blog — a platform SEO-friendly environment for publishing articles.
All the TruVISIBILITY applications are part of one platform, and therefore they are easily integrated with each other literally in one click. You can also use them on their own with third-party applications. And all this without a line of code!
---
Get a freemium TruVISIBILITY account and put an end to your spending on marketing software!
---
Want to receive more articles?
Sign-up for our weekly newsletter to receive info that will help your business grow