In this article, we will discuss specifically how, through email automation, you can automatically update your customer list.
As we all know, customers can become loyal customers - buying from a business consistently - or they can purchase something just once. These customers or clients can become inactive with a company without unsubscribing from email communication.
Let's discover how automation plays a role in updating your list of contacts so you can save time doing so manually and better target customers who are more likely to purchase from you again and again.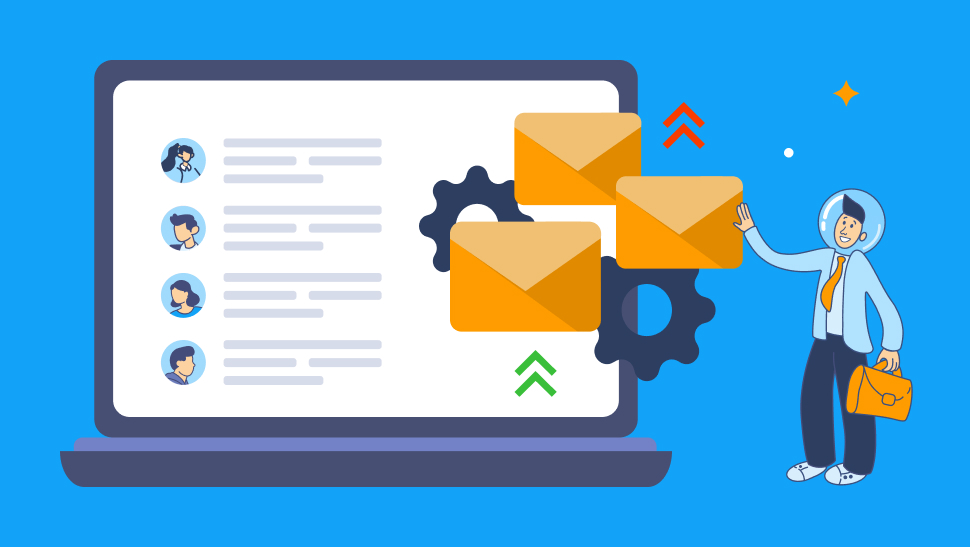 Table of Contents
How Automation Plays a Role in Your Customer's Experience
The short is this: Customers want response and recognition immediately. This adds credibility and professionalism to your business. Not to mention capturing a lead's attention and possibly keeping a loyal customer.
As you can see, it's very common that your customer's experience starts with email automation. Whether it is with them signing up for a discount code on a purchase from your website or a simple newsletter.
Sadly. automation can even help end communication with a contact. If the contact no longer wants communication, you can offer an unsubscribe option in your emails. The easier it is for the customer to choose their communication options will make him or her less frustrated.
How to Automate for Better Customer Service
Automation can help update your customer list… automatically. But it can do much more to help keep your customer relationship strong, keep your brand appearing (and actually BEING) relevant, and ensure your marketing efforts don't squander your ROI.
Let's take a look at some easily overlooked ways to use automation as well as the different types of email automation businesses use today.

Real-Time Updates
Let's say customers want to purchase new jeans from your brand. They visit your website but realize that the item is out of stock. They will just go to see if similar jeans are available on another site - your competitor's site - and buy it from them.
Even for regular customers of a particular brand, it is frustrating to see their favorite items out of stock. To avoid such scenarios, you need to leverage the automation tools to provide these customers with real-time updates on your products.
Providing timely updates about the availability and accessibility of your products ensures your customers instantly get the required information. This could help you keep the customer.
Targeted Email Automation
Don't risk losing customers and leads by sending generic content to your subscribers. You will likely not get good results, such as a bad bounce rate and many "unsubscribes".
Modern email marketing has moved away from one-size-fits-all mass mailings and instead focuses on consent, segmentation, and personalization.
You can start by automating how you deliver emails and blog content to the audience. You can create targeted content rather than sending generic content to subscribers or prospects.
Businesses can also use automation tools to cluster their customers and prospects optimally. It helps in delivering appropriate and custom content targeting the right audience.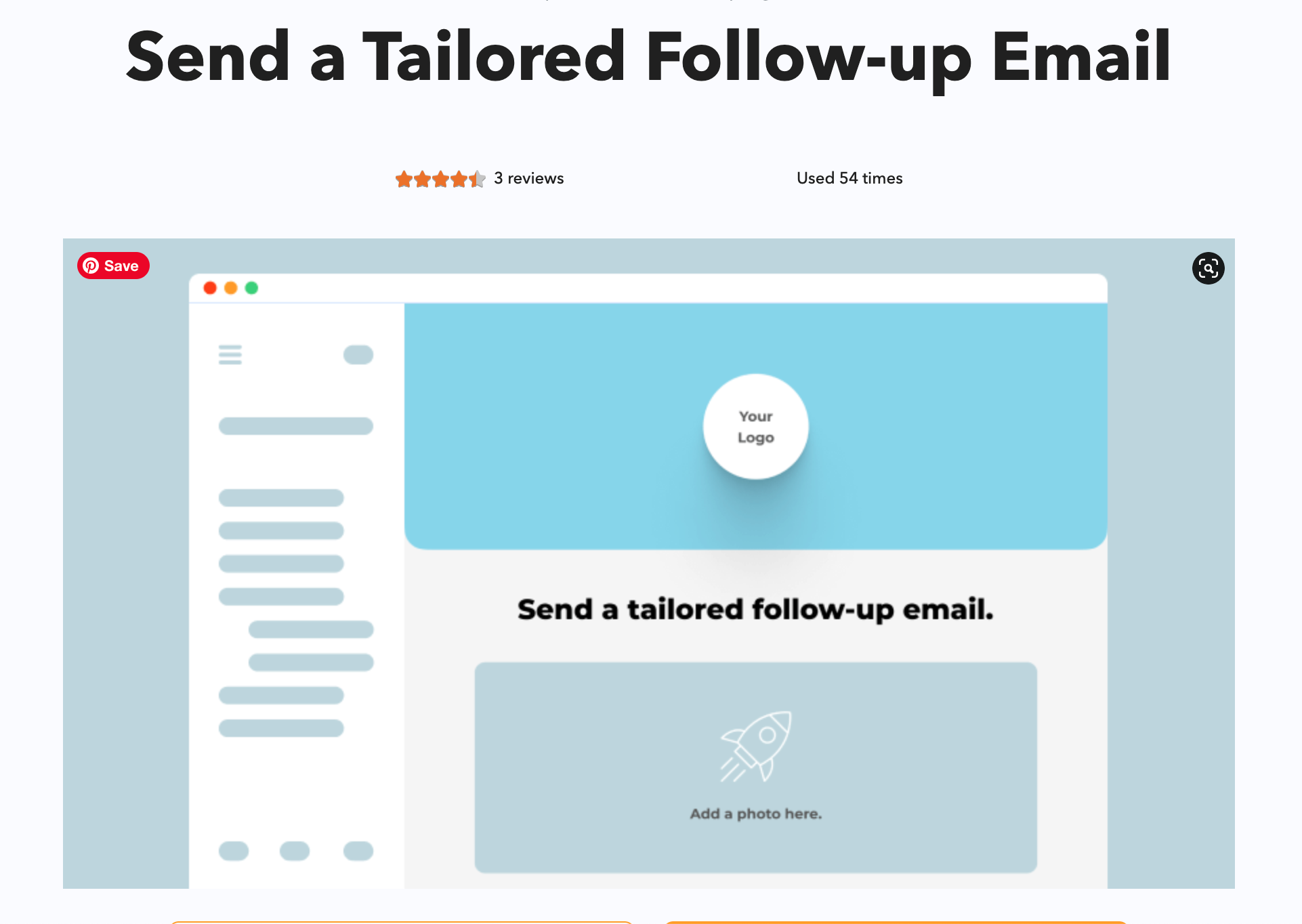 Another thing you can do is leverage your marketing by sending updates to your customers. By following your open and click through rates, you can determine which content is capturing the attention of your audience.

Automated Form Processing

An internal process, like an automated form is just as important as external processes. Having automated form processing and submission will minimize technical issues and ensure prompt responses to your customers.
Let's look at customers who buy from an ecommerce business. An ecommerce business can use electronic forms for those sale orders to facilitate the overall ordering process.
This process involves multiple steps such as generating an invoice, but this can easily be done with the right email and website builder that allows for stakeholders and other third parties to be integrated on the website and email campaigns.
Customer Feedback Automation
Customer feedback is important in gauging how well your marketing, communication, and business is doing overall. Businesses need to constantly monitor conversion rates, customer engagement, bounce rates, on-screen time, page traffic, etc., to better analyze customers' interests and behavior.
Getting data-driven insights from automation allows you to identify the latest trends in your service. Your business can gauge and determine which course of action to take with prospective customers from the response or feedback you receive.

How Automation Can Update Your Customer List
Now with most people enabling cookies on every site, having fully up-to-date customer data has never been more important. Defining customer acquisition data and performance of your campaigns now require audience data to optimize the performance of these emails.
If you've ever had the pleasure of creating or updating a list you'll know it can be time-consuming. Save time by avoiding the task of manually uploading everything. Let's check out some ways you can automatically update your customer list.
You can prevent losing customers with automation as well. You can lower the percentage of customers who no longer interact with (or stop making purchases from) your business.
It's worth identifying and understanding customers' behaviors, so pay attention to the metrics of people who unsubscribe from your messages.. You can use one of two methods to discover the cause of your loss of customers: by cohort analysis and by behavior.
After successfully identifying the cause, you can set an automation response for each behavior. The behavior will trigger a notification, which can alert you promptly via messaging app or email.
Some other ways you can measure customer behavior, pain points, satisfaction (and engagement overall) can be by sending emails like these:
Asking customers to complete forms (surveys, to give more personal information, etc.)

Sending notifications to customers when items are back in stock

Displaying a product's inventory levels (out of stock or low stock)
We will cover email automation more, of course, but let's lightly go over different types of automation you can use to update your customer list.
Through Email
Personalization and data collection are effective tactics in email marketing. But you need to take the time to get to know your customers and their pain points in order to send the best email campaign that relates to them.
Companies can automate their most tedious workflows like accounts and analytics reporting with the right digital marketing platform. By letting technology handle the data, such as TruVISIBILITY's email app, it gives you time to automate experiences for customers.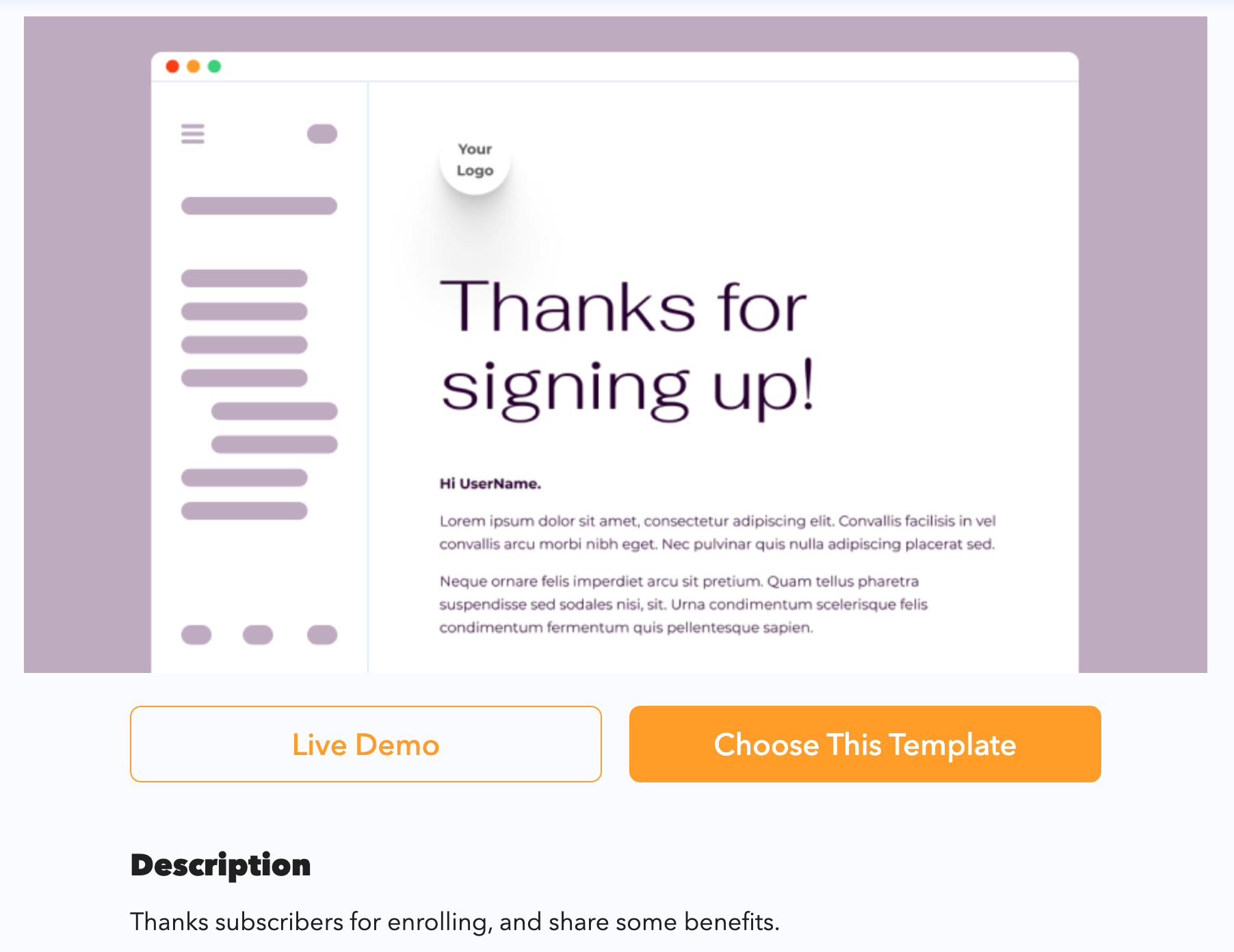 Through Chatbots
An automated chatbot is an AI-powered application that simulates a person to person conversation. You can provide relevant suggestions based on the customer's inquiry. Chatbots can even direct customers to online resources that hold the answers to their questions.
Chatbots can also collect personal information from customers and leads, subscribe them to a segment in your contact list if they buy something, ask them to fill out a form and so much more.
This automation can be connected to your email application to automatically add customer email addresses to a particular contact group, such as "new customers" or "English speaking customers".
Chatbots can also unsubscribe customers who no longer want communication from you. This, as sad as it is, can remove unnecessary contacts from your list of customers. This way, you aren't spending extra money sending email campaigns to people who will never open them.
How to Automate Emails
Automating emails is an essential duty to learn when managing not just email marketing efforts but customer satisfaction.
It also helps with updating your contact list as we discussed earlier. Learn more about how to set up email automation with TruVISIBILITY below. It's as easy as selecting the "Automation" button!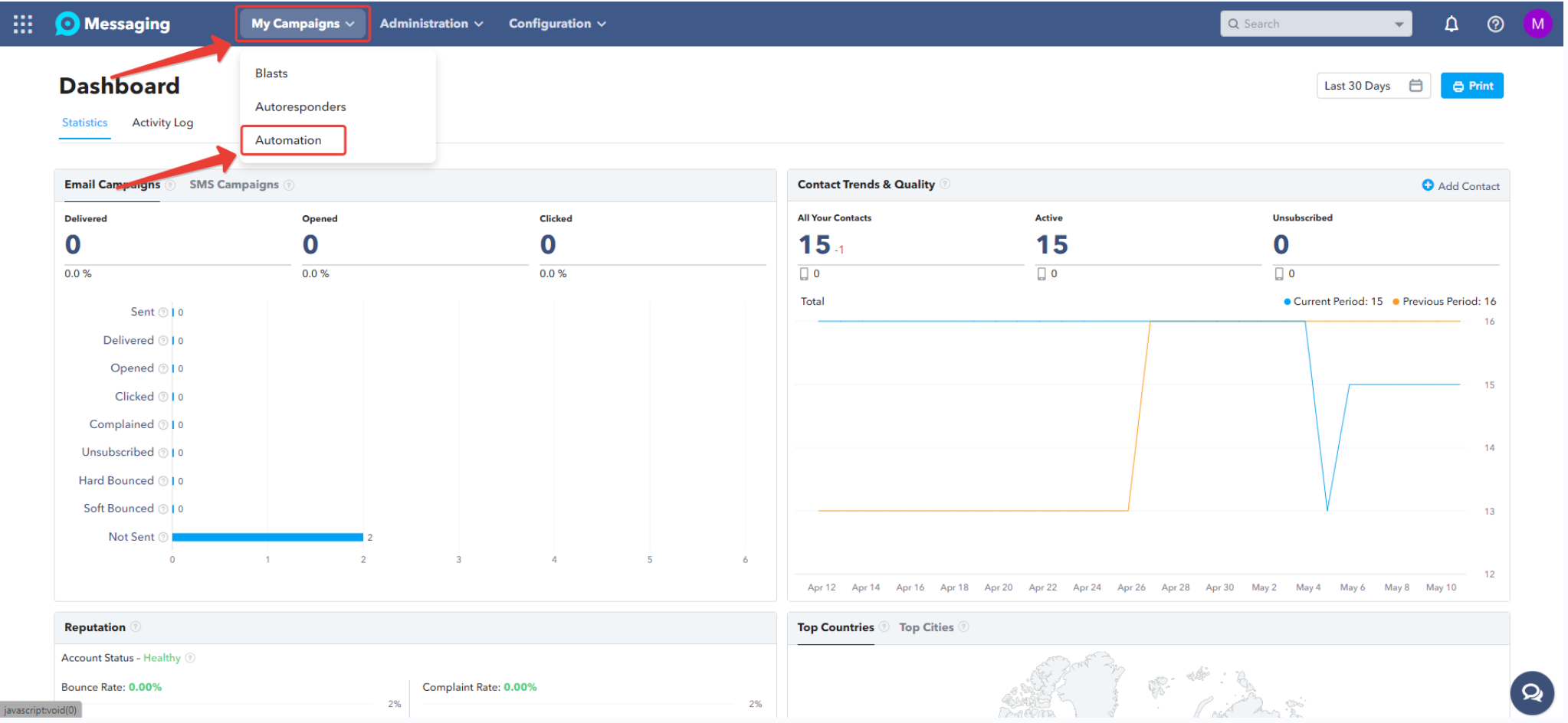 Design Emails For Automation
The best email software *should* offer templates for automated messages. This is one of the easiest ways to ensure your email is designed for automation. This means it will include the option to customize it, of course, along with the:
Options to personalize messages for each individual contact

Ability to schedule email campaigns, newsletters, etc.

Messages and layout that appears unique (not like most automated messages that are simply a huge text block or 'thank you' message)

Ability to change conditions and triggers.
The color scheme and branding should stay the same among all automated messages since you want your company to be recognizable. However, this doesn't mean every automated message should look the same.
Sure, Sephora and ecommerce businesses may have similar layouts when they send email marketing campaigns - but automated messages are going directly to a customer and should appear more personal than a discount code for lipstick for everyone on your contact list.
You can view TruVISIBILITY's templates specifically designed to work for automated emails as well as marketing email campaigns. The best thing about these templates is that they are available to you for free! So go ahead and use these to see how your automated messages improve.

Manage Conditions and Triggers
Conditions and triggers play a huge part in email automation. You must decide on what these will be and set them up ahead of time when creating automated emails.
Conditions are tags set for contacts in order to fulfill a requirement (or set off a trigger). Conditions can be things like "English speaking customers", "customers who signed up within the last 365 days", or "customers who made purchases in the last 30 days".
Triggers are the action a user needs to take in order for the message to be sent. Such triggers can be a customer making a purchase, a user signing up to receive marketing messages from you from a landing page, a user putting items in his cart.
These conditions and triggers can help automatically send messages like:
Abandoned cart reminder emails

Thank you messages for signing up

Discount reminders for anything on your business's website

Learn more about how easy is to set up triggers in our email automation guide here.

Learn About Helpdesk Ticketing
Ticketing is a huge part of a chatbot's efficiency in customer satisfaction. And it can help you update your customer list in the long run.
You can automate workflows to determine their priority level and set up each with an allotted time to respond and resolve the problem.
A representative should respond to a ticket within a time-frame to avoid a penalty and lose a lead or customer for good.
You can also automate other tasks according to criteria like:
No response was made in a specific timeframe (for example, over 12 hours)

Naming support tickets that come from a particular company or user

Escalate support tickets to managers or other higher-ups
Want to learn more about easily setting up a ticket system for your chatbot? Learn how this automation can be assigned to certain criteria in our support article here.
Conclusion
Hopefully you've learned how to plan your email automation to update your customer list. You can do this by setting up triggers, managing conditions, and satisfying customers.
Now that you learned another way to use email automation to help your business and digital marketing efforts thrive, see what more you can do with TruVISIBILITY's Messaging app here.
Want to receive more articles?
Sign-up for our weekly newsletter to receive info that will help your business grow